Конкурс 2008
Esther Harris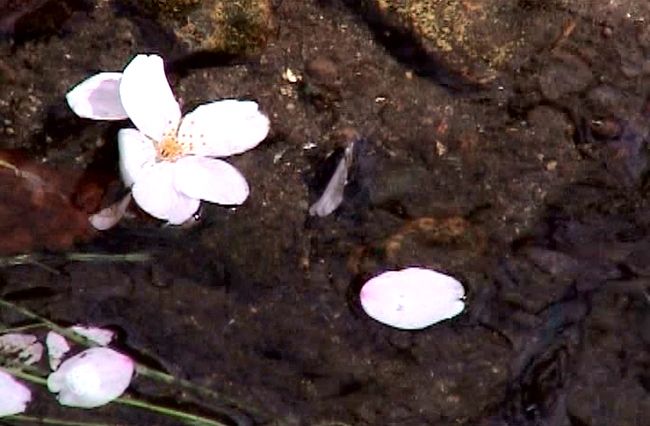 Sakura (2007, UK/Japan) - 6`53``
Graduate of the Chelsea College of Art&Design, Easther Harris lives and works in London. Her drawings, photographs and video works were shown at solo and group exhibitions in Tokyo, London, New York, Washington and Berlin.
Sakura was produced with support from Art Office Shiobara, Tokyo, and the Great Britain Sasakawa Foundation. The film focuses on hanami in Tokyo, revealing people's individual responses to the blossom. Collated from a week's filming but edited to present a single day's experience from morning untilnight, Sakura considers the integration of man-made technologies into the appreciation of a natural phenomenon already manipulated by human intervention.
Sakura alternates between recording the blossom viewers' ad hoc camera phone editing and participating in it.